Solidarity Collecting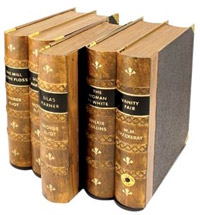 We invite you to discover a unique website in which collecting and solidarity contribute the best of their identities, thus contributing to the construction of a better, fairer, more dignified world.
Our sales proposals mainly come from collections donated by their owners who, at a certain point, decided to invest their precious, expensive and always valuable collections in shaping new horizons of hope for marginalized children.
By acquiring our proposals, you participate in solidarity in an overflowing project of solidarity.
By donating your collections , you star in a gesture full of generosity and full of practical consequences: the creation of multiple opportunities for thousands of orphaned minors.